How To Get There
By Train
If you are arriving by train, the closest train station is Pritzwalk. The best way to plan your individual arrival is at bahn.de. From Pritzwalk train station, you can take the regional bus or taxi to the festival site.
With Your Own Vehicle
The festival can be reached from Hamburg or Berlin via the A24. To do this, take the Meyenburg exit and then take the B103 towards Gerdshagen. Then just follow the festival signs to get to the site. If you use a GPS to get there, you can use the following address: Dorfstraße, 16945 Kümmernitztal. The same applies here: Follow the festival signs as soon as you come across them.
Follow the instructions of our on-site staff to park your vehicle. They know where there is still space and help you to reach it as quickly as possible.
By Taxi
For around 20 € (prices may vary) you can take a taxi from Pritzwalk train station to the festival site. You can also easily book a taxi in advance. You can reach the taxi office at the following numbers:
Landline +49 (0) 339 530 61 43 or mobile +49 (0) 172 309 48 15.
Program
The most up-to-date program can be found here.
Arrival
Our welcome center and arrival is open for you from Wednesday 11.30am to 6pm.
The program starts at 2pm on Wednesday with our welcome and opening ceremony.

If you arrive after Wednesday or after we close the welcome area,, please follow the signs up to the camping area near the lake. Then please check in at the Welcome and Info point near the tents and entrance.
Please proceed with your COVID tests before engaging with the rest of the festival group.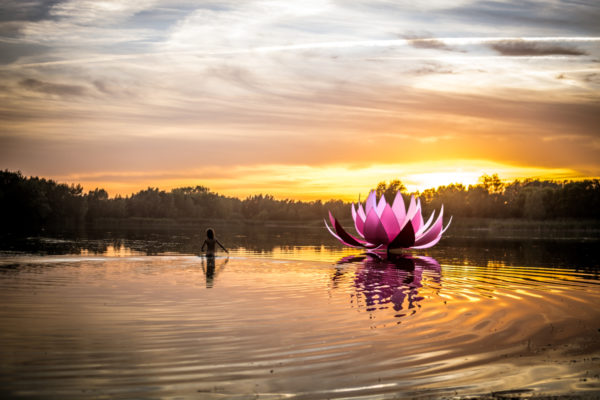 The Lake
The festival area is located directly on the Preddöhl reservoir, which is great for a cool swim on hot summer days. To protect the natural shore, however, access is only possible via the designated beach. In addition, camping directly on the lake is unfortunately not permitted, as we want to give all our guests the opportunity to use the lake.
COVID-19 Care
Our main goal is to create a healthy and as safe as possible event for all of us to come together. We are working closely with local regulators to ensure that the event can happen in accordance to the law, while allowing us to journey together through this unique experience.
This is a special time for all of us. We are consistently monitoring the situation with COVID-19 and the changing regulations.
Currently, the regulations in the area where Dance of Life will take place allow for maskless outdoor gatherings while requiring distancing and mask usage indoors.
We are working closely with the team from New Healing Festival, which has about 10x more participants and will happen right after Dance of Life in the same location, which gives a good baseline of planning, security of information, communication channels with the local government bodies.
Our hygiene and COVID concept was accepted by the local office and we are thankful for the good cooperation.
If anyone has symptoms of COVID-19, they can not attend Dance of Life. If you have any symptoms, please stay at home. If you develop any symptoms during the event, please inform our team immediately and perform a rapid antigen test – we will discuss next steps together.
Participants need to either follow the COVID testing plan (details below), be fully vaccinated, or have proof of recovery.
COVID-19 Testing
Each participant who is not provably recovered or fully vaccinated will be required to follow this COVID-19 testing plan.
Upon arrival you need to present a negative rapid antigen (not older than 24h) or PCR test (not older than 48h) – ideally, tests are from the same day. If you can not provide a test result you can take a rapid antigen test upon arrival for a fee.
In addition, you will be required to perform a rapid antigen test every day throughout the festival at no additional fee. Each morning during breakfast time, the team will be available to take tests with you. This assures the safest possible field throughout our experience together. The tests throughout the festival are free of charge. The test upon arrival is available for a fee. You can perform free-of-charge rapid antigen tests before your arrival in many places in Berlin, Hamburg, and surrounding areas.
Our team will welcome you with an open heart and support you with any answers you might need.
Hygiene Concept
At Dance of Life, we ask you to follow the signs and instructions of the team to follow our hygiene concept.
Camping
Car or tent camping is included in all tickets.
Camping Through New Healing
The New Healing festival happens right after Dance of Life on the same festival grounds. Due to the different camping areas you might need to move your camp spot after Dance of Life is closing so you can settle into your New Healing experience fully.
With Vehicle
You don't need an extra ticket to camp with your vehicle.
Adventure Tipis
For an additional fee (see ticket page) you can rent a fully assembled Adventure Tipi. It has space for up to 3 (with beds) to 6 people (without bed). The tents are wind and weatherproof, but thanks to the breathable tent walls they offer a pleasant room climate.
If you are interested or have any questions, just send us an email to info.templecollectiveberlin@gmail.com.
Camping Details
We gather at a beautiful nature reserve right next to a lake. There are no houses on site and all the infrastructure is being built just for the festival, so it's simple and basic. 
The general rule: Leave no Trace! Take anything you brought back out with you.
The water from the showers and washing stations goes directly into the ground so it is super important to refrain from using any chemical cosmetics/ soaps/ toothpastes etc. Please use only natural ingredients.
The location is pretty much in the middle of nowhere, so make sure you take everything you need with you. The closest shopping possibilities are 10 minutes by car away. 
Toilets & Showers
We use compost toilets and porta-potties (Dixi-toilets) as our toilets. Don't put anything except your body fluids and toilet paper into the toilets.
We are glad to offer showers, they are a short walk away from the campground.
There are no electricity hookups. Power is generated by generators, which are sized for the consumption of the festival production and not for your personal equipment.
What to Bring
Your camping equipment (tent, camper van, …)
Any snacks you might need
Food to prepare (if you plan to cook your own food)
Towels (best at least two: one for the lake, one for the shower)
Sarong/sheet to put underneath your naked body during workshops and temples
Water bottle/thermos for refills
Ear plugs (if you are sensitive to sounds)
Warm clothes (it can go down to 15°C at night)
Natural insect repellent can be useful for mosquitoes
Sanitaries based on natural ingredients
Musical instruments for the daily Jam session during dinner
A yoga mat to sit on during workshops
Your weird, funny, sacred, and/or colorful clothing
Barrierfree Camping & Access
We want to make the festival visit as pleasant as possible for all visitors to Dance of Life. That is why we make our festival as barrier-free as possible. However, the natural surroundings of the festival site and the unpaved roads bring certain challenges with them. In order to enable all guests to attend the event, you are cordially invited to come to the festival with an accompanying person to support you in everyday festival life. When you present your handicapped ID with a "B", you will receive a free ticket for your companion.
Unfortunately, due to the conditions on the site, it is not yet possible for us to realize a completely barrier-free camp. So we cannot offer a special wheelchair camp or similar.
We are happy to help you personally on the subject of travel and on-site support.
Ticket Booth & Arrival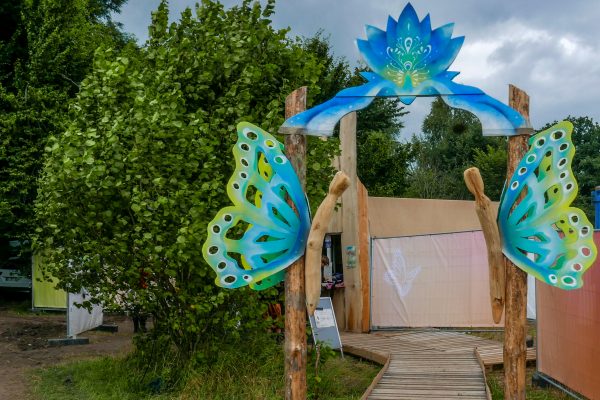 The festival will finally begin for you when you reach our ticket booth. Here you can exchange your previously purchased ticket for the festival wristband. Assuming we still have space, you can also purchase tickets here.
The ticket booth opens on Wednesday at 11.30am.
We welcome guests age 18 and above. We might ask for proof of your age to avoid any doubt or misunderstanding.
Food & Water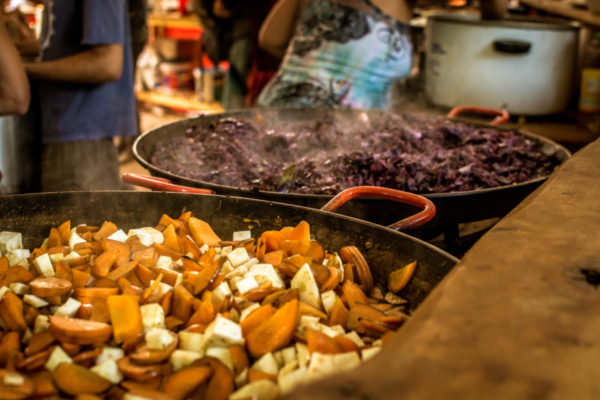 We have one food stall open for you to serve food for purchase during the festival. The food on offer is based on vegetarian and vegan dishes.
At best, all of the products here should come from regional production.
Like the stand operators, we are convinced that a fundamental change in consciousness goes hand in hand with a change in typical eating habits in our society. That's why we eat good, healthy and sometimes exotic food here.
Gluten-free options will be available as much as possible. If you have very specific diets, we recommend catering to your own needs.
Of course, you can also bring your own food and drinks with you to cook for yourself at your camping spot, like many of us do.
Fresh drinking water is available at centrally located taps, where you can fill up your water bottles and canisters.
Join as Artist or Guide
Do you want to bring your gifts in form of music, art, dance, or a workshop? We welcome all expressions of life – and you are one of them. If you feel the call to join us, write to artists.templecollective@gmail.com with your details and we will get back to you.
Volunteering
This event is only possible because of our wonderful team and many helpings hands, minds, and hearts. There are plenty of opportunities for you to volunteer at Dance of Life. We would love to have you as part of the team for the festival build, decoration, emotional support, welcome center, space care, stage management, and more. If this calls you, send us your information through this form. Once we reviewed and accepted your details we will contact you with more info about your ticket, shifts, and timing of arrival. Thank you for being part of Dance of Life!
Filming & Photography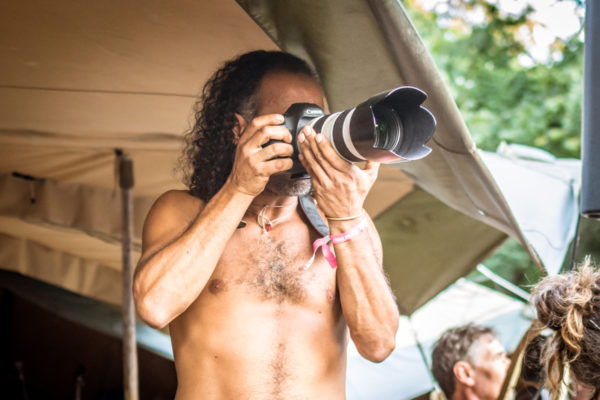 By participating in the festival, every visitor agrees that photos will be taken of them. These can be published by us later.
Nevertheless, you can always approach our photographers and videographers if you do not want recordings to be made of you.
Children at Dance of Life
Children are part of our tribe. All generations are needed to have a balanced and integrated community. However, Dance of Life is a place for powerful transformation – individually and as a group. The program, rituals, and workshops are generally created for adults. In future years, we hope to offer a child-area and activities for the young ones. This year (our first!), we encourage the community to care for each other and plan how to take care of your children if they come with you. At other events, we had wonderful experiences with kids in our field – we also had situations where the parent(s) and the child(ren) were simply stressed because they couldn't find an easeful flow together. We trust that you can judge best how it would be for you + child at an event like Dance of Life. If you want to drop in further about this topic, send us a message.
Animals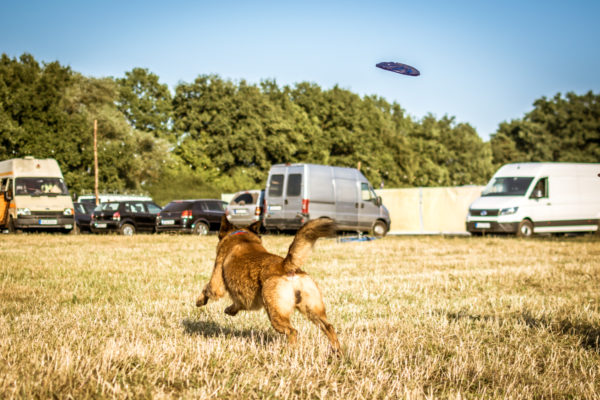 Please leave your animals at home.
While we love your four-legged family members as much as you do, we encourage you to find a different home for them during the week.
Lost & Found
Have you lost something? Or did you find something that someone else is missing?
We have set up the lost & found right next to the welcome center/ticket booth for this case. Whether you are looking for something or have found something – please contact us here so that everything goes back into the bag it fell out of. And always remember how happy you would be to get your lost belongings back!
At the end of the festival, we will bring lost and found items to the Meyenburg lost property office. They are kept there for a few months and then destroyed.
Garbage Deposit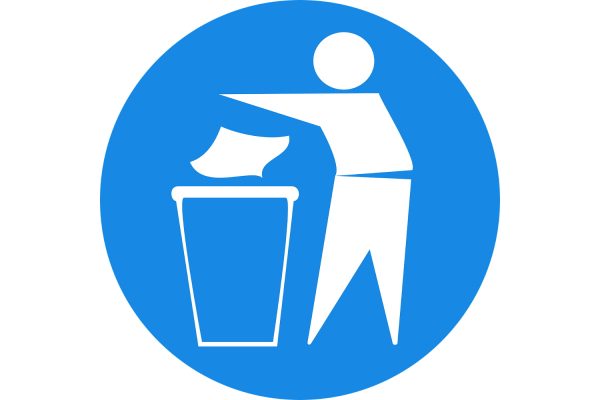 Treating nature with respect is one of the principles of our festival.
To ensure this, we charge 15€ garbage deposit, which is part of the ticket purchase. In addition to a garbage bag, you will also receive a deposit token. The full garbage bag and the deposit token must be returned to the cash register at the end of your stay at the festival. You will only get your deposit back if you hand in both. Please note that the garbage deposit will only be refunded until Sunday 3pm. The cash register then closes and a payout is no longer possible.
Generally, the garbage deposit is charged per person. However, day and child tickets are excluded. If you arrive as a group, we will only charge a garbage deposit for one or two people (depending on the size of the group) so that you can use the garbage bag together. Simply speak to the staff at the welcome center.